The most unusual offers in life can end up changing its direction forever.
Winter Park native John Washburn is proof of that. The embodiment of a few Winter Park-specific terms I've coined — 'Parkpreneur' (anyone in our community who takes action to make it a better place) and 'Winter Park Taste Maker' (someone who sets the bar for our community in some grand way) — John Washburn is an incredibly nice guy who has found life works out well when you follow your passions, whether they be ones you were born with or delivered in a container from overseas.
I met with him recently at New General on New England Avenue to hear his unique Winter Park story. He says our Park Avenue location is sort of "the scene of the crime. I lived on this Avenue, worked on this Avenue," speaking of his early years into adulthood.
He grew up here on Via Salerno, went to Lakemont Elementary, Maitland Junior High School, to Winter Park High School, where he played soccer . . . until he discovered the drums. His first ever job was on Park Avenue at Brandywine's Deli in Brandywine Square. Where he says, laughing, "I got fired. And I needed to be."
I actually met his wonderful wife, Suzanne, I think, before I met John, even though his Washburn Imports stores have been fave Local destinations since moving here. Suzanne is another Winter Park Taste Maker, for certain. If Winter Park as a community did a year book, a la high school, you'd find a picture of John & Suzanne Washburn under 'Couple You Most Want To Hang Out With.' I regularly see them around Ivanhoe Village, in Sanford or on Park Avenue. It is obvious to anyone who knows them, interacts with them, these two LUV their hometown, enjoy it.
"Park Avenue was charming, quaint, no chain stores, all mom & pops," he says of when he was a kid. "Many of them closed June, July & August. They're like, hey, we're off, closing down for summer."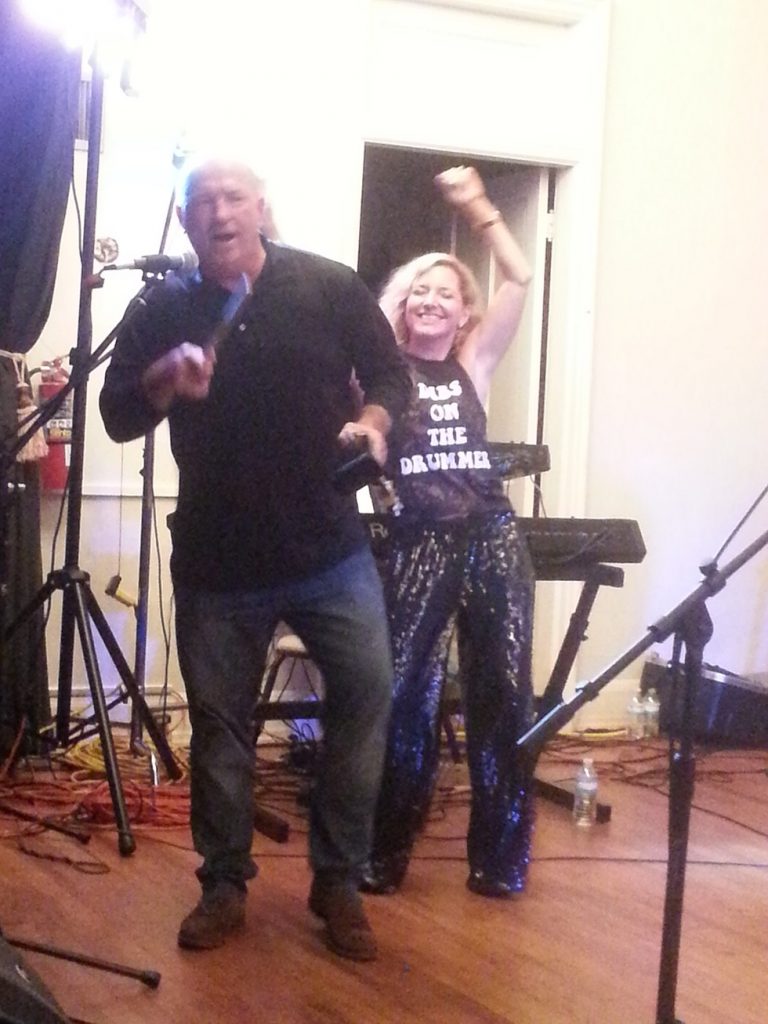 He tells me of visits to Cottrell's 5 & 10, having ice cream at the Yum Yum Shoppe "with its painted wrought iron chairs", of going to the Beef & Bottle (where Boca is now) with his dad. He speaks of "George, the waiter would come up in his tuxedo and George . . . . George, this African American gentleman who worked there, he was a Winter Park institution." He'd have fried shrimp as his dad enjoyed a cocktail.
"My favorite place to go on The Avenue was East India (Ice Cream Co.)," he says.  It's one I hear regularly from long-time Winter Park residents. "The first place I ever had Oreo ice cream.  I think they made their own.  We were all shocked by it, like 'Oh, my God!'  It was the coolest place cause you walked in through a garden on a windy little brick road and there were these plants and had this upstairs balcony area.  It was beautiful.  If that was still here now, you'd be like, THAT place is awesome.  It would still be cool as heck." (He actually didn't say heck.)
He spoke of Two Flights Up (where Pottery Barn is now) from which he was banned (and I should have gotten more of the story), Park Avenue Pub (Umi space), Harrigan's (310 Park South) and Decades, of which he recently sent me a Facebook memory that popped up with a clipping from years ago. Many were places he played with his band, or just liked to hang out with them.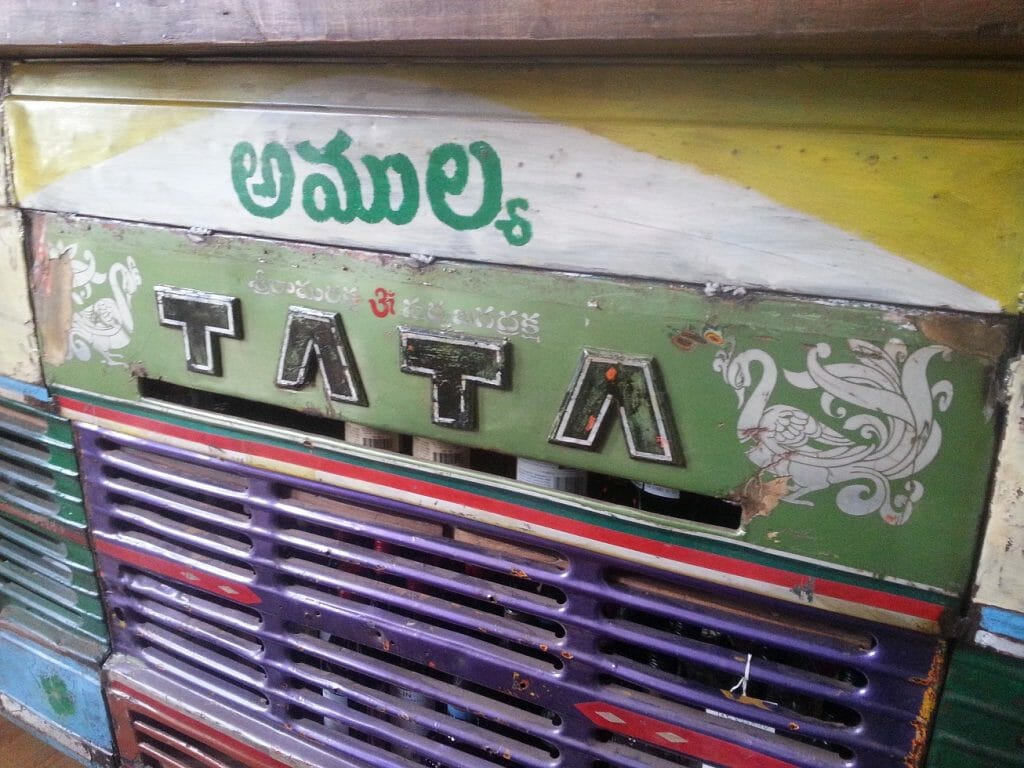 Early in life he began managing such establishments, nightclubs and bars, speaks of how in the 80s Winter Park was a bigger draw for Local music than downtown Orlando. "But I got burned out on that line of work," he tells me, and that's when a Winter Park friend living in Bali came back to town.
"He was a surfer. And he had come home to visit his parents. He was like, hey, man, what are you doing? And I told him I was getting to be too old to run night clubs; it's just crazy. So, he said, let me send you a container of furniture from Bali."
It was an event he now describes as "putting the cart before the horse." Or, in this case, maybe the Asian ox. "It wasn't something I knew anything about," he says.
But after accepting the container and setting up shop in a small, $200 per month space with a leaky roof adjacent to what is now the Rollins College Bookstore (and former location of Dexter's in Winter Park), reality struck in multiple ways.
"It was bizarre. I thought what the hell am I going to do with this stuff? But then I looked at the products and the price point of what he sent me and during that period, 1996, that was around when they had the Asian economic meltdown and the dollar was strong. And they hadn't adjusted the currency yet, so you're going over there and living like demigods, I mean $1 Was like $100, or something crazy like that. So, I thought, I don't know anything about furniture but I said I can give this a go and I can sell it for at least what I've got in it. So, why not, try it out."
And that container has literally changed the course of his life.
"Then I started going myself. I went to Indonesia and it blew my mind. Then I started going to Thailand and it blew my mind. Then India, then China. But for me, this big white boy going to Asia, it was really shocking, a shock to my system. When I'm in Thailand I'm a farong." He explains it's a term like 'gringo' in Spanish (Mexico) or 'guijin' in Japanese, meaning alien or outsider. We joked how 'farong' sounded awesome, might even deserve a t-shirt!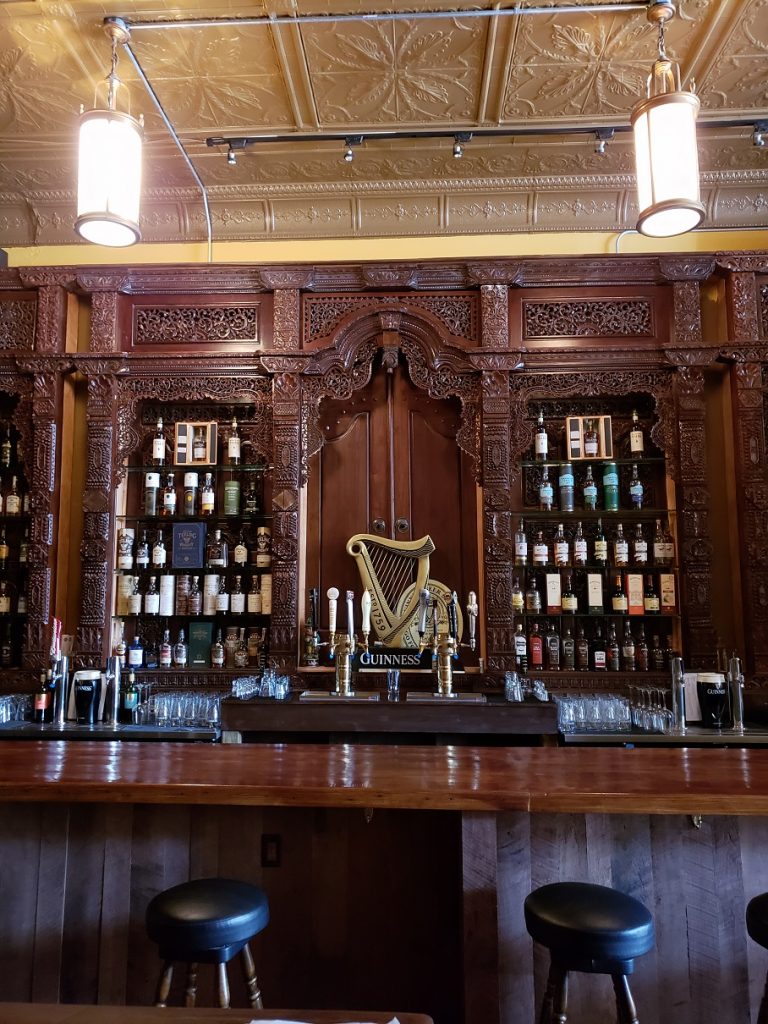 And the 'farong' was on to something. "All of the sudden I realized I was pretty good at it," he says. "It was a lot like being in the bar / restaurant business. It's about having a good product, but it's also about selling yourself. And," he says happily, "my furniture was awesome!"
Ten years in, however, the big recession of 2008 dropped his business by more than 50 percent. And it was time for another great deviation from the status quo. "When the recession hit no one was buying houses, so they weren't buying furniture. So, I'm going ****!"
Light bulb: "So I said I'm going to put a wine bar right in the middle of our store."
An idea which not everyone – okay, anyone? – was crazy about. "When I did it originally my wife thought, well that's kind of crazy. Everybody thought I was insane. You're going to put a BAR in a furniture store? There were zero people who thought it was a good idea."
But the thinking was spot on: "People drink when they're happy, people drink when they're sad, maybe we'll get a larger demographic. So people will come in, have a glass of wine or a beer. It was a very symbiotic thing. The furniture store fed the bar and the bar fed the furniture store."
"And it was this wonderful little – people would go in there at night. I heard about this furniture bar The Imperial and so they come in and say, 'Hey, this stuff is cool. Let me get my significant other and we'll come back on the weekend to look at furniture. Or, hey, this is a cool furniture store, and there's a bar here. Let's come back this weekend." Now he admits, "It ended up being much better than I anticipated."
With the success in Ivanhoe Village, the location in Sanford was up next. "But," he says, "Sanford's more of a craft cocktail bar. I said make it stunning, so we did that."
Personally, I seem to always think of the Toon Towns log ride at Universal Islands of Adventure when I see it or think about it. It's fun, cool, a groovy, artistic spectacle. John tells me it's the 'Googie design', a term with which I was unfamiliar, but knew it instantly when he explained it as the "Jetsons", sort of Art Deco-y space age style you see a lot in older images of Los Angeles and Las Vegas.
"It's insane. We used Blair, a guy with Hog Eat Hog," he says. "I told him I want to do something grander in Sanford, something more interesting. It's in a big building with high ceilings. I said dude, we've got to get it bigger. We've got high ceilings, 20 foot ceilings." Hog Eat Hog also did the Winter Park Fish Co. sign on Orange Avenue.
"He did a sketch. And I said the only thing I ask is that the majority of the bar has to be pieces from my travels. Also, if you want to use pieces from a cabinet, you have to use at least 50% of that cabinet." Everything is from pieces from Indonesia, purchases in Asia. And when you know that, you start to pick out the bird heads, other interesting giveaways, some literally staring back at you. This huge bar back that measures 13 feet high by 22 feet wide. One-of-a-kind and wonderful.
With one huge space which was easily bisected, half that Sanford location last year became The Sullivan Public House, an Irish pub with all the drinks and eats one would expect. Admittedly, John says, yes, sometimes he just calls it "Sully". The menu was created with the help of Josh Oakley, who started The Smiling Bison. The bar back here is constructed of gorgeous, huge Indonesian doors which give it the personality of some long operating pub in the coolest part of Dublin or London.
The gradual increased focus on food from the previous three locations has now well prepared him for the new location on Morse Boulevard in Winter Park, which the city is requiring to offer more food with the wine & beer. I knew he'd long been interested in Winter Park, after receiving a message several years ago after posting about the closing of Timothy's Gallery on Park Avenue. WHAT DO YOU KNOW? quickly appeared in a Facebook message from John.
Of the space on Morse Boulevard, he says, "I was approached by the owner a few years ago, but it had been against our business plan to lease." As he mentions the owner, Sunit, he soon slips into his familiar refrain of promoting others. "You know, his business, is the no. 1 African safari company in the world, right here in Winter Park. And, we've got Rifle Paper here in Winter Park, too." In preparation for the opening of the new business, John has been making the rounds along Park Avenue, meeting and greeting other Local small business owners.
"I like being a little off the beaten path," he says. "I like people trying to find us. It's more selective. We thought this might be like an advertisement for our furniture stores. Here, it'll just be more curated, more select." Visitors can check out all offerings on iPads they'll have available.
Hours will be different than most other eateries. "Can I have lunch here?" I ask.
"Weekends, yes," he says. "We'll open 3 or 4 on weekdays. But open later at night. Park Avenue tapers off at a certain time but we'll be open later. Maybe as late as 1, but that's ambitious. I'm in my 50s and we do have some older clientele, which we want to appeal to, but we really want to bring something different to The Avenue, a little funkier, a bit more unique, more edgy in a good way."
"It won't be a place where you want to get drunk, but a space where you want to have a unique experience in. I'm too old for that, to want that," he continued.
"We are excited. We cannot wait to be a part of Winter Park."
Not as excited as others like myself are for you to be here.