So, I turned to my Facebook friends hoping they could help me both identify and then narrow all the LUVliest reasons to LUV the Winter Park Sidewalk Art Festival!
After the unveiling of this year's AHHHHmazing event poster by the incredible Elizabeth St. Hilaire, I was immediately jazzed! Yeah, their posters are always LUVly. But in the last few years . . . . the bar just keeps getting raised again and again and again!
To say I WILL have one of this year's posters only begs the question HOW MANY?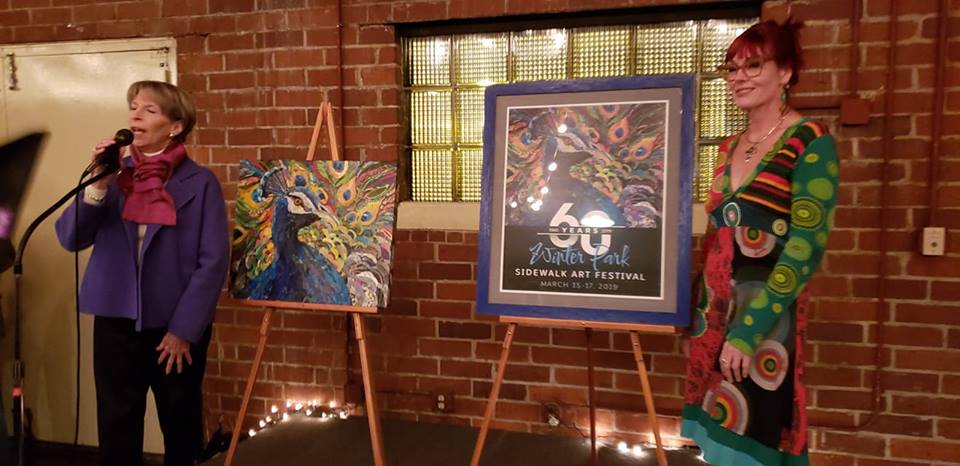 Yep, I LUV it THAT MUCH!
But then, what's not to LUV about this yearly salute to amazing Art which occurs for three glorious days along our Park Avenue in Central Park? The reasons are many! And, it seems, impossible to come up with a Top 10. As I asked my Facebook friends to help me come up with a list and ended up LUVing them all!
Here are all the worthy contenders which made that task an impossibility, along with the Local Facebook friends who suggested them!
THANK YOU, my friends! Know you are as excited as moi!
Valerie Hofferica Reeves: Sitting in the front sunroom of La Belle Verriere drinking champagne and people-watching! Oh, wait…that was '80s me 😂😭😂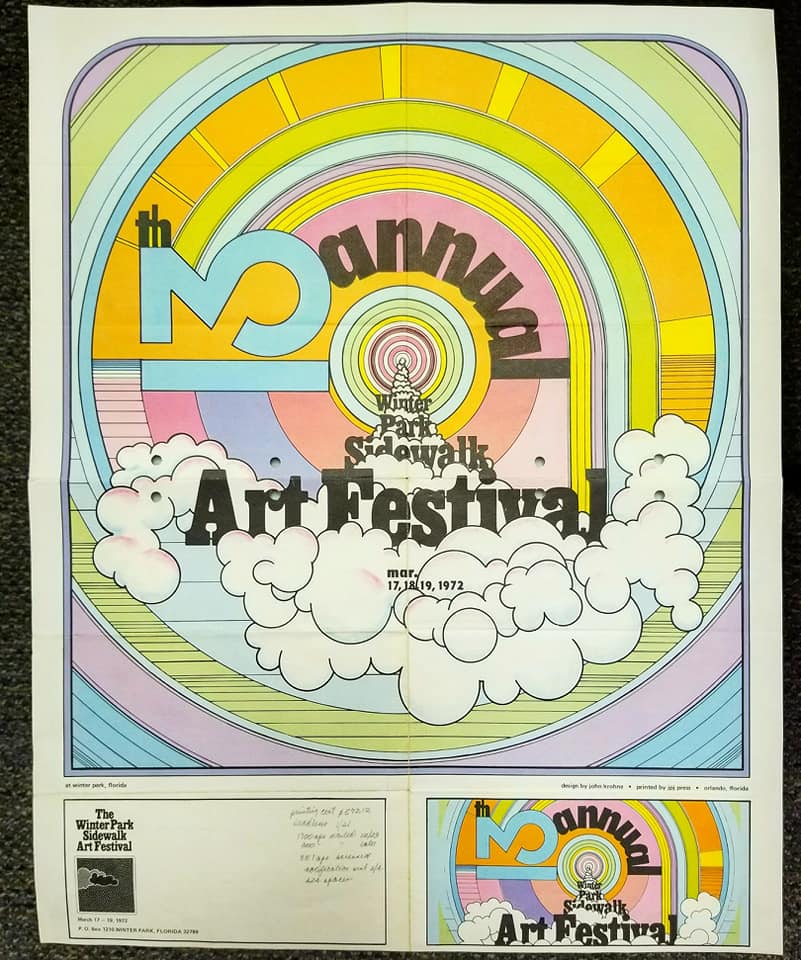 Lorianne Dilas Campbell: Family friendly with things for the kids to do.
Laura Peters Armstrong: 1) Friday – the first day of the Festival – is a national holiday in our family 2) The art and the many artists I've come to know over the years 3) Seeing tons of friends 4) Lunch and day drinking in the expanded outside seating and people watching! We've bought so much art from the WPAF that we don't have room for any more.
Patricia Isabella Byron: The Crealde School of Art Youth Workshops Nicki Equality Drumb.
Kim Lyden DeJong: People watching and sense of community.
Ellen Prague: Old days: funnel cake & curly fries.
Suzanne Barnes: 1) the art festival posters 2) the concerts 3) the beautiful spring weather 4) the art 5) the people 6) the snacks 7) the exercise we get 8.) the traffic (not)
Karen Bostwick Garcia: Always top notch! And how lucky are we to have such an event right here? Now if only we could get Sunrail to run all weekend…. work the magic ❤️
Elle Nichols: Dining at expanded restaurants on to The Avenue!
Melissa Blaney: We get a day off of school! But, that may not be what you meant…🤣
Diane Bishop Stadelman: The concerts.

Molly Friedman Losey: The sense of pride in having such a high quality offering of the arts.
Lisa Everett: Running into old friends.
Lizette Mantilla: Community support. Fun times with family and family.
Teresa Watkins: The electric energy and excitement of the attendees!
Rick Simmons: An eclectic assortment of artwork from hundreds of artists, national and international, that appeals to young, middle-age and old. Something for everyone.
Ann Preddy Brown: Community involvement! 
Denise LaMere Nichols: The wine room is open!
Ricci Culver: Island Noodles!
Jennifer Cunningham King: It's like Key West on Park Ave.
Michael Fountain: Robot Sculpture artist.
Churchill Thompson: The Artists!
It's coming and now not even three week away! No matter your favorite reasons to enjoy this LUVly festival, you'll soon find yourself experiencing them!
I LUV the Winter Park Sidewalk Art Festival! And I am no alone!