Mickey brought her here but Winter Park got her to stay.
"In 1972 my then fiancé and I were visiting his grandmother on the way to newly opened Disney," says Local Molly Losey. "She lived on Interlachen. We took a walk to Park Avenue and I was standing in The Park looking at Center Street Gallery and thought: What a beautiful town; I would love to live here."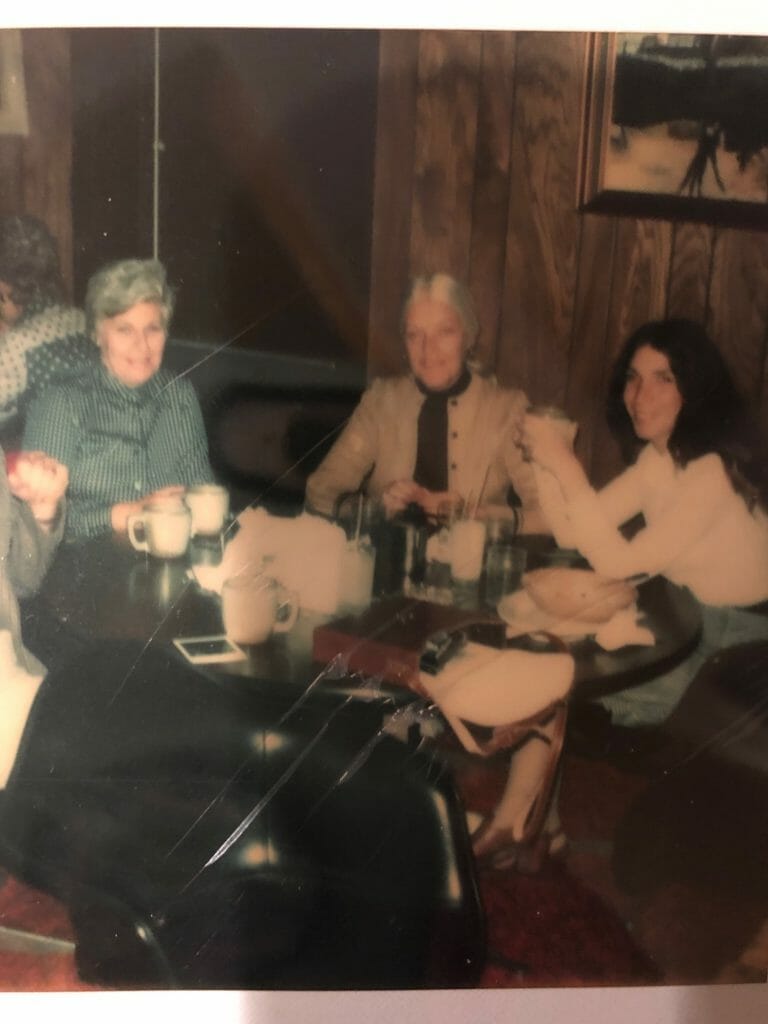 She continues, "It was so unlike the Florida I knew. It was idyllic looking and so charming, with towering oaks and old buildings. Coming from Miami Beach and NYU for college, I never ever thought I would live in Winter Park or even Florida anymore, but I felt an instant LUV for Winter Park."
But that didn't happen immediately.
"After we got married we moved to San Francisco. We were struggling to live in a town with no family or friend connections. One day my in-laws called and said they were opening a bookstore (The Little Professor Book Center) in Winter Park and asked if we would come back and help run it. I couldn't pack my bags fast enough and we have been here since 1973, minus a few years in Gainesville for school."
With a theme I know a bit about, she shares: "So this is about a LUV affair with Winter Park. It had an atmosphere and charm I had never seen anywhere else in Florida. It still does. By the way, my fiancé became my husband and that LUV affair also still exists, 45 married years later.❤️
A Few Of Her Favorites & Reflections . . . .
FAVORITE RESTAURANT NOW:  My favorite local restaurant is Bosphorous. I LUV Turkish food and it's very atmospheric. The noise level is better than most of the restaurants that feature a huge bar in the center. Illuminations candle shop nicely transformed into a beautiful and delicious restaurant.
BUSINESS SHE MISSES THE MOST:  The restaurant I miss the most is East India. It was a beLUVed gathering hub and represented old Winter Park becoming hip.
IF YOU COULD BRING A BUSINESS BACK, WHICH ONE WOULD IT BE & WHY?  There are so many businesses I miss, as sadly many come and go. Park Avenue is so desirable but the rents chase many away in time. I would have to say I miss Jacobson's the most followed by Little Professor Book Center. Jacobson's was a quality one-stop-shop and my in laws owned Little Professor Book Center. My husband managed it. It was what brought us to this beautiful town. I LUV that we have an independent bookstore again with Writers Block.
WHY DO YOU THINK PEOPLE FALL IN LUV WITH WINTER PARK?  I think Winter Park is an easy town to fall in LUV with. First of all, it is actually a town in the old-fashioned sense. Actual towns are now rare. The first thing that attracted me was the beautiful towering oaks. Coming from Miami Beach, this appeared unusual for Florida and reminded me of the North. Old buildings with character were also not typical of Florida in the 70's. Winter Park has the charms, the look and feel of a town of another era. It offers unique shopping and dining experiences among natural beauty. If this makes sense, it feels organic rather than plastic.  If that wasn't enough to attract, we have the beautiful campus of Rollins College right in the center of the town. We have the best Tiffany Glass collection in the world and incredible exhibits at the Cornell Museum. If you are lucky, you might find yourself strolling with bags of unique items, a belly full of delicious food, and the sounds of our Bach Choir inspiring you in the distance. All among towering oaks and feelings of a bygone era.